Each contact, depending on its type, has the option "Client Statement" or "Supplier Statement" so you can progressively view the transactions recorded in Elorus, as well as the total balance you owe or are owed by the contact.
If a contact is both a client and a supplier, the two buttons described above appear. This allows you to view the sales and shopping balances separately.


CLIENT STATEMENT
A client statement contains all related records (Invoices, Client Notes, Payments Received) created for the contact. You can share the statement with the client directly via email. Company and client details appear on the top, along with the date range the statement concerns.


Right below you will find all of the transactions that took place during the selected period of time. Each transaction takes up one line on the table, with the amounts charged or credited and the activity it concerns, like paying of an invoice.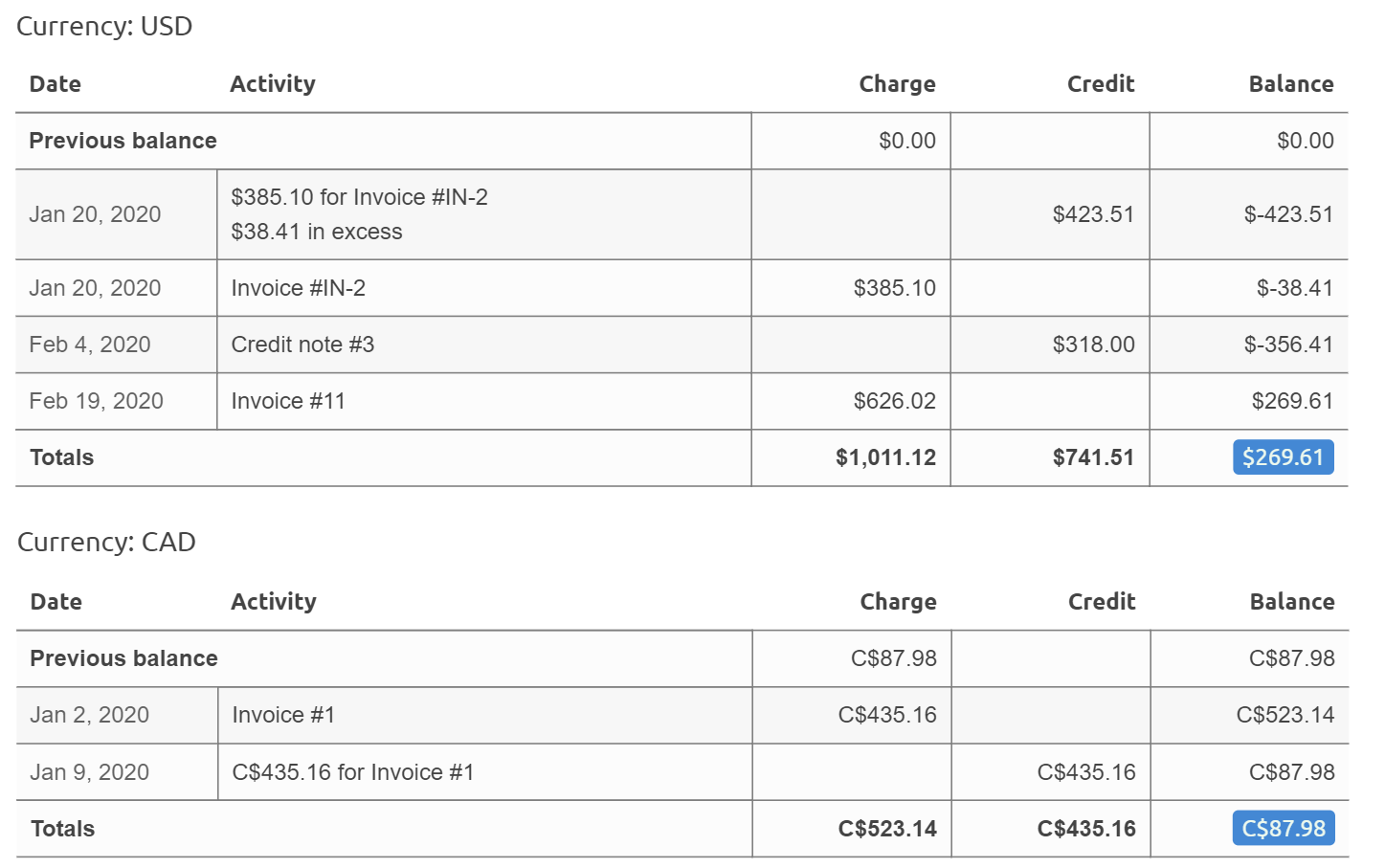 Notes:
Each currency forms a separate table on the statement, in this case US Dollar Vs Canadian Dollar. The totals of all currencies appear on the top right corner of the statement overview.
SUPPLIER STATEMENT
Every supplier statement page has the "Period" and "More options" buttons. The list of transactions results is configured according to the time frame you choose.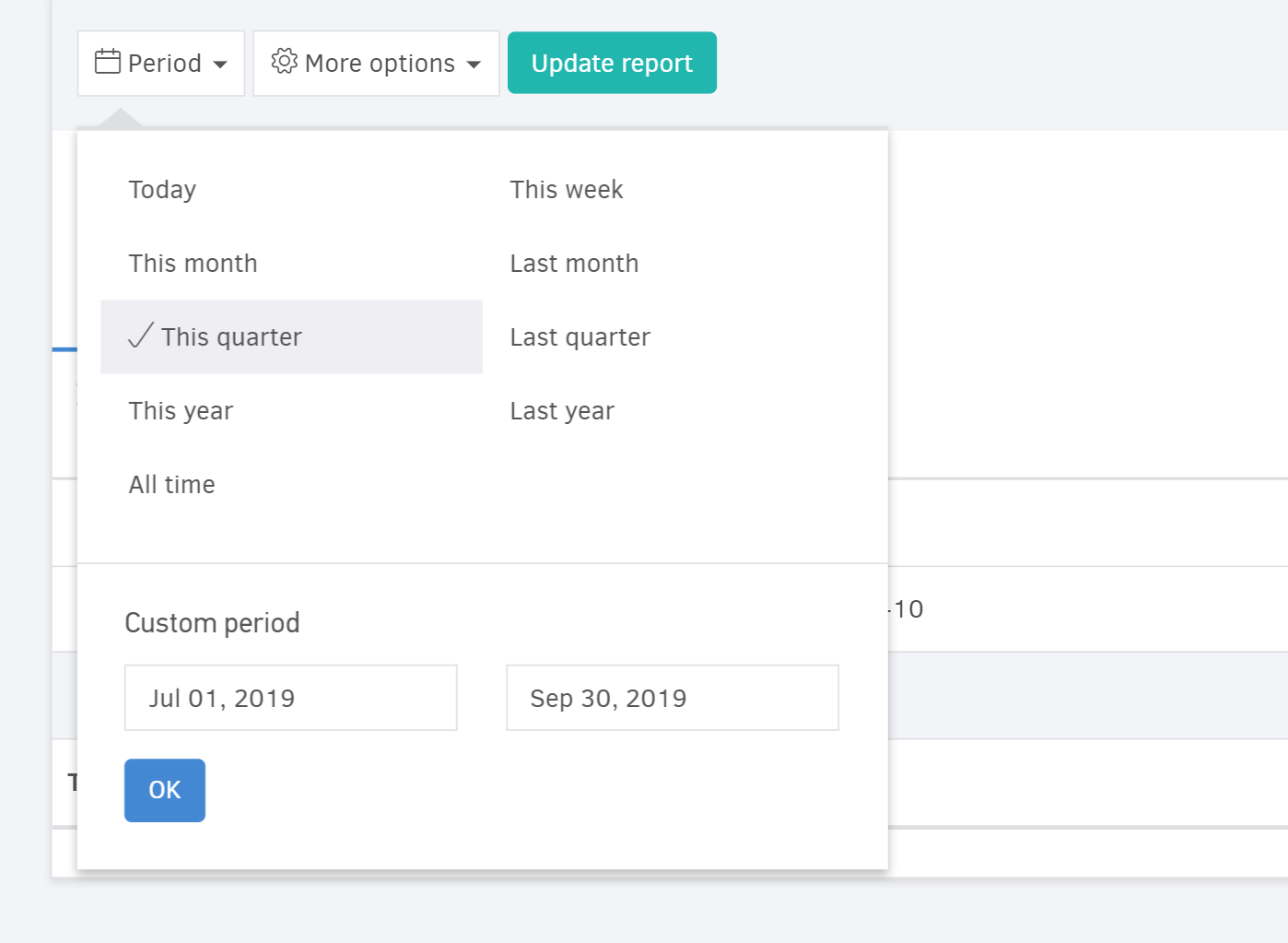 Then, from the "more options" button, you are asked to choose the columns that you want to include in the supplier statement.


Once you click "Update report", Elorus will create a table with all the documents and payments related to the contact. You can find the sums of charges, credits and the total balance on the bottom line of the table.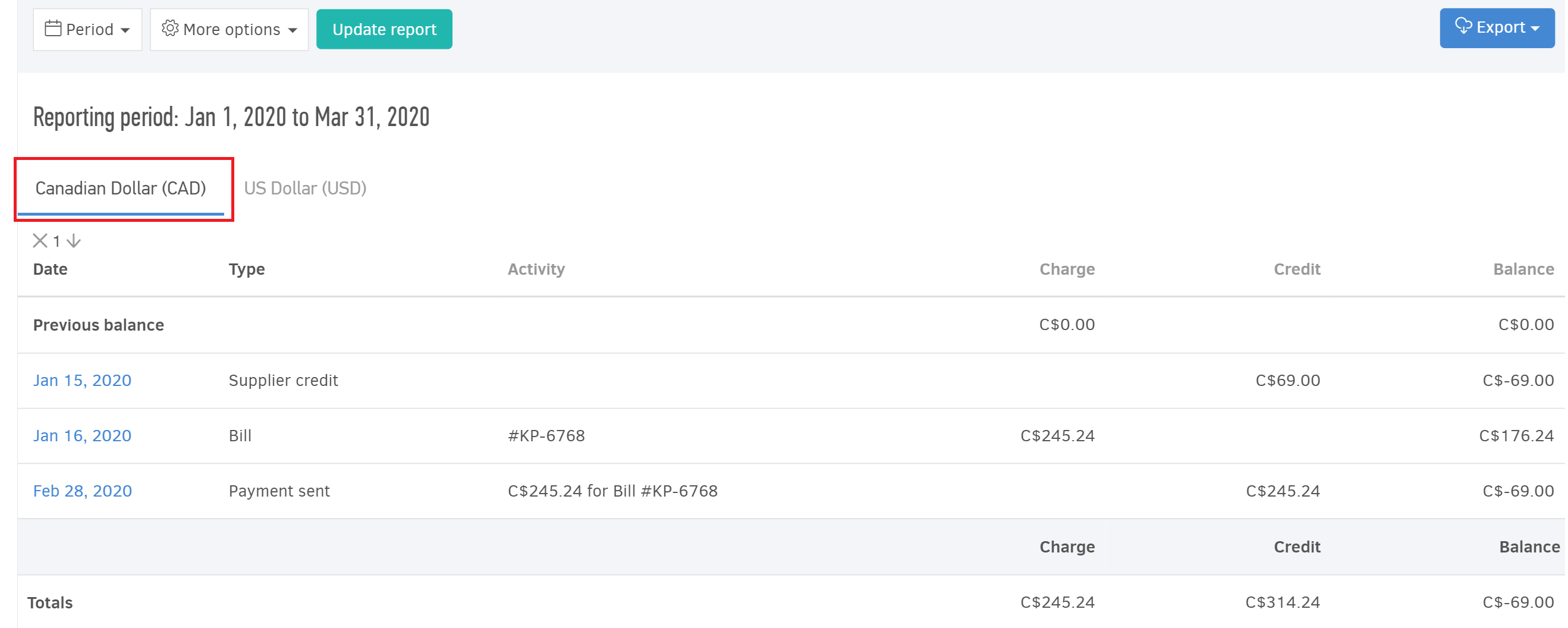 Elorus displays results for the values in different tables for each currency (if multiple). In the image above, we see the "CAD" currency tab. The "US Dollar (USD)" is the second currency used to invoice the client. The transactions made in the second currency can be viewed by one click on the currency name.
In addition, you can sort the results by date and type of documents by clicking on the name of the corresponding column.
Finally, you can save the statement to a PDF or Excel file so you can send it by email or print it. Just click on the "Export" button found at the top-right of the page.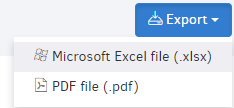 ---
Was this article helpful?
---
What's Next