Elorus offers different language options for your invoicing.
Quick note: The application's interface is available in both Greek and English. You can change the application's language through the "User profile" page.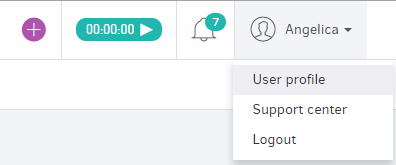 Regardless of the system's language, you can issue documents and estimates in your customers' native language, by choosing amongst 7 available languages:
English

French

German

Greek

Italian

Spanish

Bulgarian
You can customize the language of your documents from two points:
From the customer's contact: If you have foreign customers, you may pre-define the language in which the documents you want to be issued. From the main menu select "Contacts -> Select the contact -> Edit or Add -> Choose a template in the preferred language (this means the template already exists in that language).
From your template: you can create a document template in any of the available languages by selecting "Settings -> Templates -> Add or Edit -> Select a language".
Set your company's information in a foreign language
You should not forget to type-in your business information (company name, address, etc.) in the corresponding language. You can customize the "Terms & conditions" and "Emails messages" tabs in this language as well.
Invoicing in a foreign language
Finally, you select the template with the desired language when adding documents (eg. Invoices-> Add) , from the Template field as shown below:


---
Was this article helpful?
---
What's Next