Say, that, you wish to change some details on your project, such us name, description, even billing status. Or, a project you entered has ended before any work has been done. You can edit or delete project entries, as long as the prerequisites discussed below apply.
Archiving is also an option for projects completed, invoiced or abandoned, that will allow you to keep your data intact while they do not mix with ongoing projects on the same list. Read below how you can utilize each of these functions.
Important! To find out more on tracking hours (individually or weekly) check the related guides.
Edit projects
If you want to modify a project, you can do it from its view page and the Edit button.
Important note: The details can be changed to ongoing projects, however the Edit button is grayed out if the project is already invoiced.

As you can see in the images above, all of the project details you have entered when you added the project can be changed. Client has access to in their portal or the billing method/rate you have been charging them.
Similarly, you can add more assignees, delete team members or change their role, cost and even rate per hour for the cases this is the designated billing method.

Delete projects
From the list of projects select the desired one-or as many as you want, check the box, and then click Actions -> Delete Selected.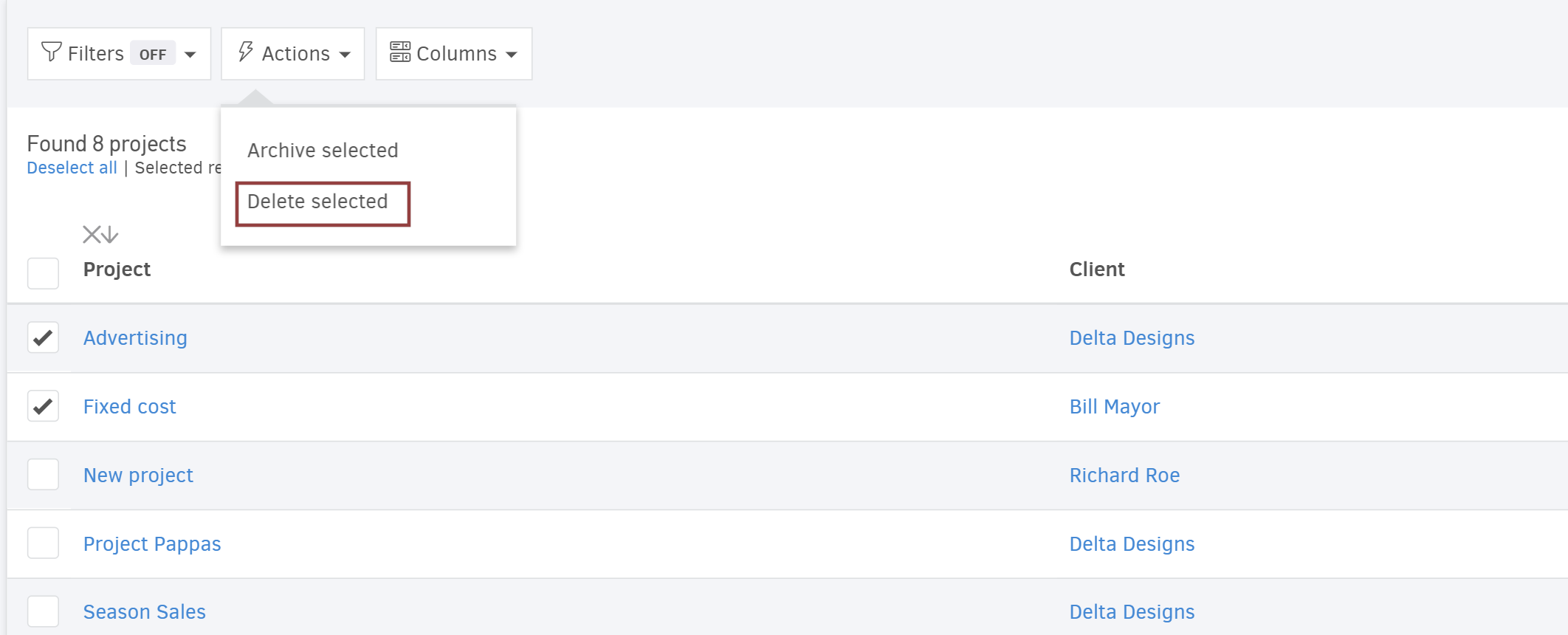 You can also delete a project from its view page if you click Edit. At the bottom of the editing page you will find the Delete button.

Archive projects
A project already invoiced-therefore not in progress may not be necessary to appear on your lists of projects- on the contrary, it would be more helpful if projects in progress appear separately from the ones you have finished.
Elorus provides with you with this option: you can proceed in bulk or individually for each project. To perform in bulk, select projects you have finished with and proceed with "Actions-> Archive selected".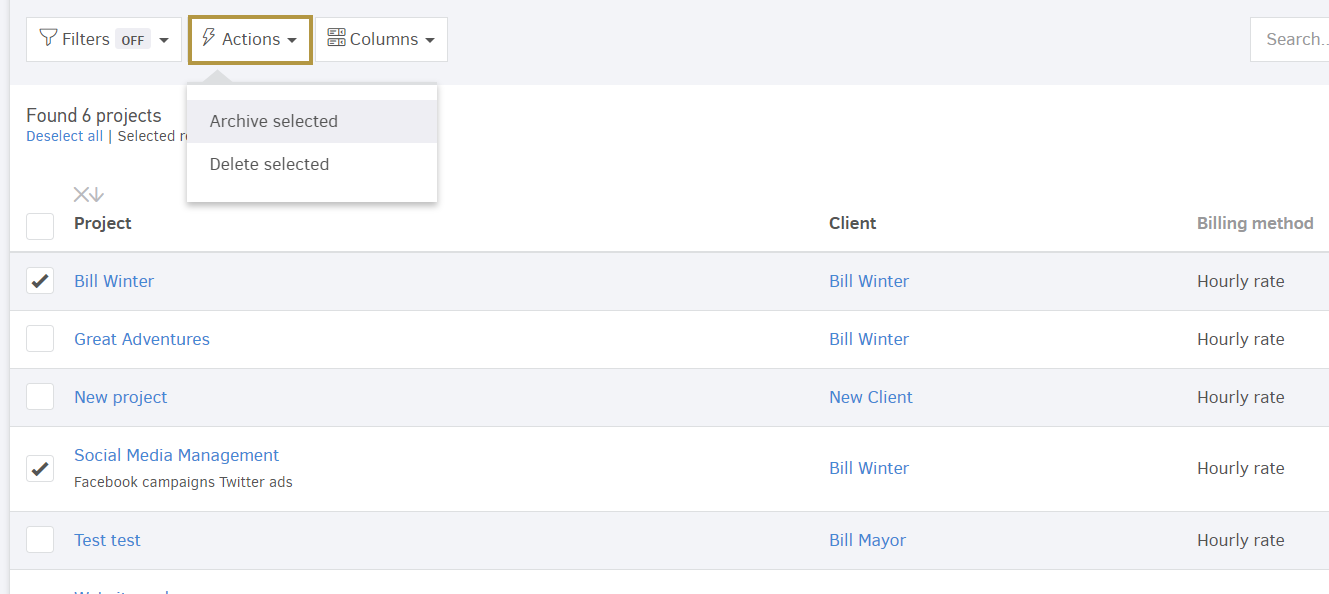 if you simply with to archive one project you are currently reviewing, you may also click on the more (tools) option "...-> Archive records" (image below)

To view projects you archived-even re active them, all you need to do is get to the list of archived, select the project of your choice and go on with Actions-> Activate selected. Navigate between the active/archived projects by clicking on the buttons (shown below).

If you wish to check on the details of a project, prior to deleting or activating, you may find it on the list and open it. From there, you may individually proceed with archiving/activating the record. In the example below, the project has been cancelled, however the client wishes to resume working on it.

---
Was this article helpful?
---
What's Next