A Product/Service created in Elorus remains in the system as a record. To these records, you can perform the following actions:
Edit (change one or more fields of the document)

Delete (completely delete from the system - permanent action)
Manual Editing
You can edit all the information of a product/service by navigating to the Items menu, selecting it and clicking Edit. After all the necessary actions have been performed by pressing the Save option the product/service page will be updated.
Warning
All changes made to the respective product/service will only apply to future documents, documents already issued in the past retain the old information.
Bulk Assigning
Elorus enables you to bulk assign some information related to your products/services such as Sales Taxes as well as Purchase Taxes. To achieve this from the Items menu you can select the products/services you want to edit and by pressing the Actions option you can proceed with the change.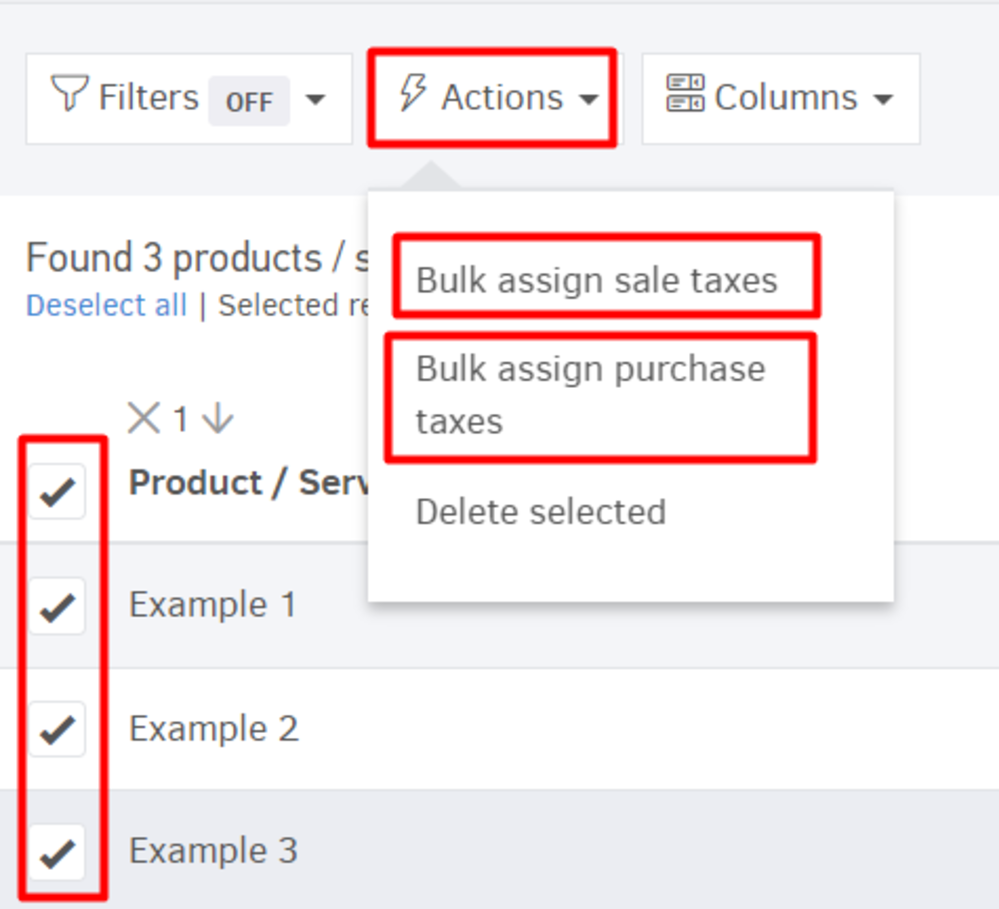 Sales Taxes
When bulk assigning sales taxes you have the option to set all selected products/services to a specific tax or to bulk clear the information in the tax field leaving "blank values".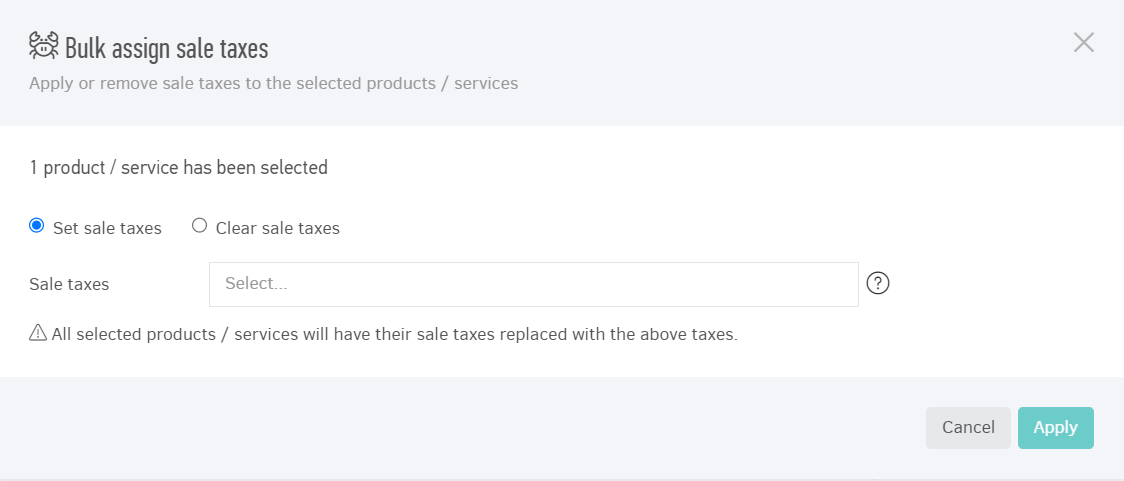 Purchase Taxes
When invoicing purchases of this type, Elorus will automatically assign the selected taxes to the corresponding line. You can also bulk clear information in the tax field by leaving blank values.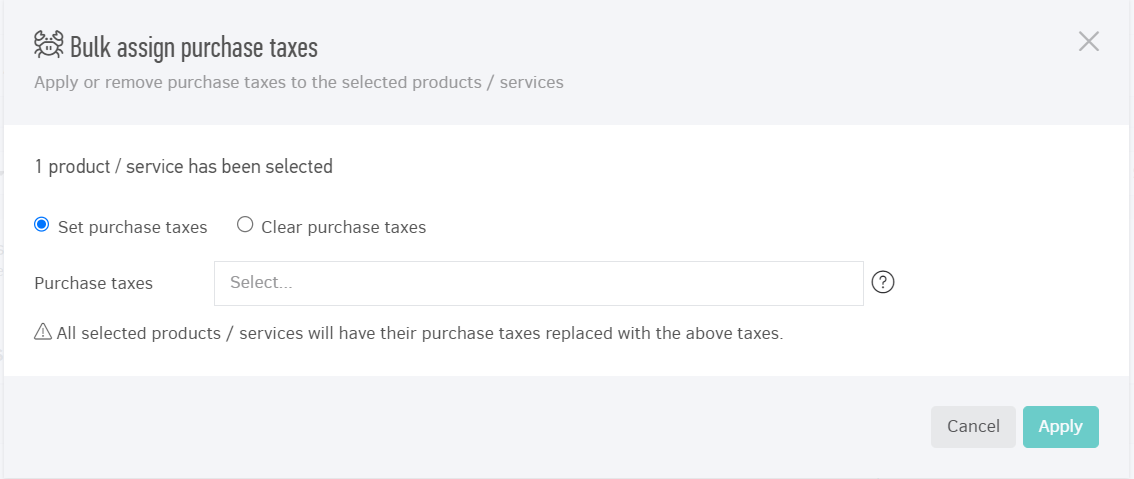 Manual Deletion
In case you want a product/service record to be completely deleted from your organization you will need to go to the Items menu and by editing the product/service at the bottom of it's page you can click on the Delete option.

By confirming the action this record will be permanently deleted.
Bulk Deletion
In case you wish to mass delete some products/services from the Items menu, you can select the unwanted products and by clicking on the Actions menu, select Delete Selected.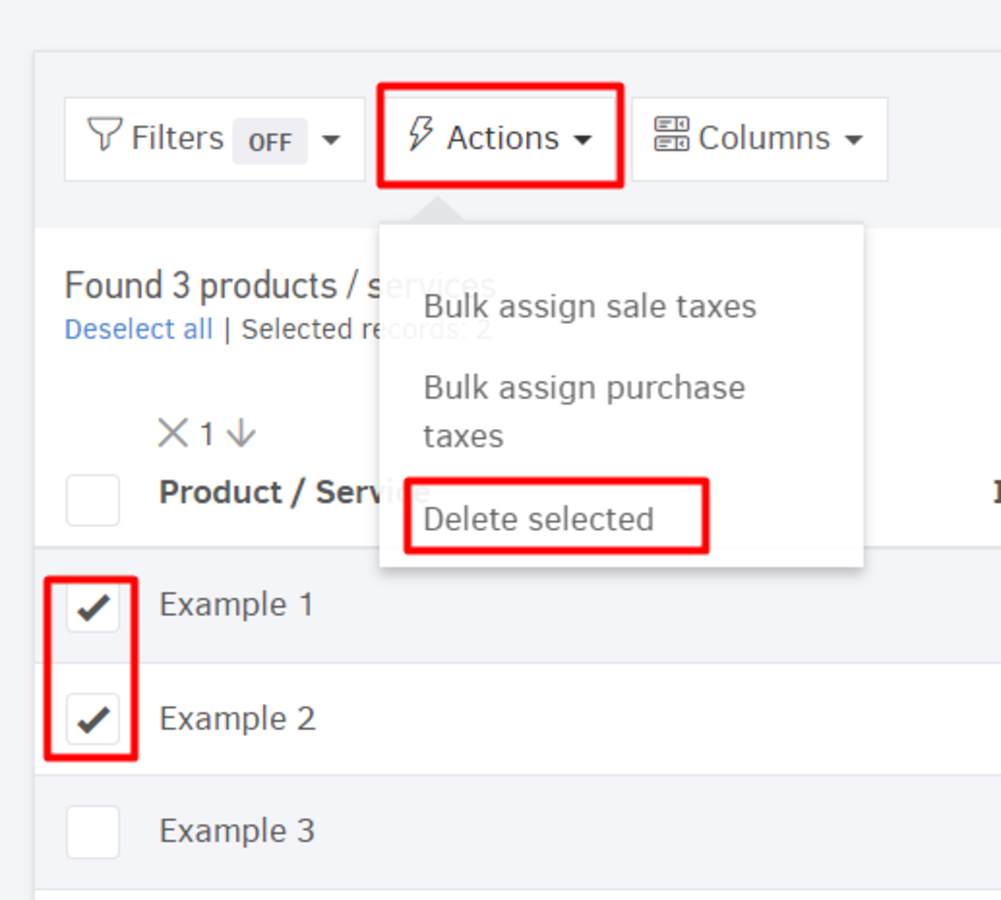 By confirming the action the records will be permanently deleted
---
Was this article helpful?
---
What's Next