Share feedback
Thanks for sharing your feedback!
About Elorus
Elorus is an online software that helps businesses fulfill their invoicing, expense management and time tracking needs. Elorus has been designed with small businesses in mind and is the only tool that project-driven teams will ever need to organize their finances and boost their productivity.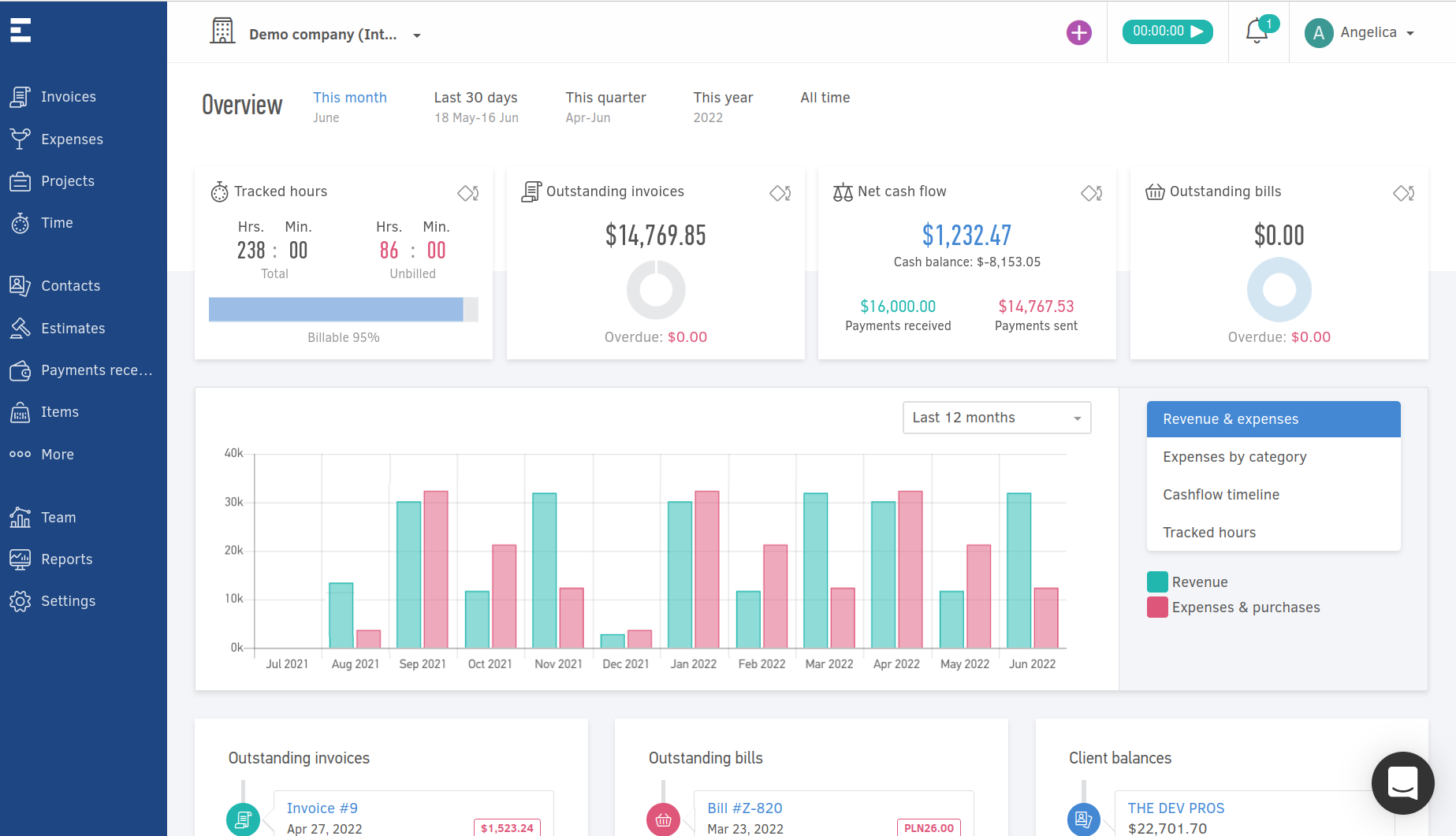 Online invoicing
Using Elorus you may issue professional Invoices and Credit notes that can be customized to match your own brand. If your business model involves managing subscriptions, you may schedule recurring sales to generate invoices automatically. Last but not least, you can create Estimates or Pro-forma invoices which in turn can be invoiced with the press of a button.
Projects and Τime tracking
With the help of Elorus you may monitor the finances of your projects, as well as record and invoice the time you spend working on project tasks.
Invite your team to join Elorus and start tracking time to better understand your business in terms of productivity and cost.
Expenses and Payments management
The application will let you record business expenses and purchases, as well as track your outstanding balances with suppliers. Finally, the ability to record both payments received and payments sent will help you know how your business is doing in terms of cash.
To find out more about Elorus and how it can help your business please visit our website.
Compatibility
Being an online service, Elorus can only be accessed via an electronic device (computer, mobile phone or tablet) that is connected to the internet.
The application is available on the website https://app.elorus.com/ and supports the latest versions of popular browsers such as Chrome, Firefox, Safari and Microsoft Edge.
Subscriptions
Elorus is a subscription service, where the actual subscriber is the organization (company) and not the individual (user) who uses the application. The available subscription plans mainly differ in terms of the allowed volume of active customers that can be invoiced.
Active customers
A company or person that has been invoiced at least once in the last 365 days is considered to be an active customer.
Elorus comes with a forever free plan that will let you bill up to 5 different customers per year.
All plans include a single user account and you may add more users at an additional cost.
For more information regarding the subscription plans visit our pricing page.
---
Was this article helpful?
---
What's Next